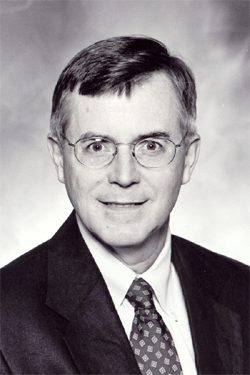 Lawrence C. Melton
About the Author

Lawrence C. Melton graduated from Rock Hill High School in 1966. He then graduated from Tulane University in 1970, the University of London in 1973 and Washington & Lee University School of Law in 1976. He is admitted to practice in Virginia, the District of Columbia and South Carolina. Lawrence has been practicing construction and procurement law for 28 years.

Lawrence began representing contractors on the Washington, D.C. Metro system in 1979 and has been involved in construction litigation ever since. He has represented all parties to the construction process, including owners, architects, engineers, contractors, subcontractors, suppliers and sureties. The projects he has worked on include tunnels, dams, mass transit, highways, hospitals, environmental remediation, water treatment plants, sanitary landfills, office buildings, condominiums and residential development.

After living in Alexandria, VA for more than 20 years, Lawrence's wife, Pamela, who was born in Manning, S.C., accepted a job with the University of South Carolina School of Law and is now Associate Director of the Coleman Karesh Law Library. Since moving to Columbia in 1997, Lawrence has been an adjunct professor at the University of South Carolina School of Law, where he teaches a course on Construction Litigation.

Lawrence is a member of the firm of Nexsen Pruet Adams Kleemeier, LLC ("The Carolinas Law Firm") with offices in Columbia, Charleston, Greenville, Myrtle Beach and Hilton Head, South Carolina and Charlotte, and Greensboro, North Carolina. His business address is: Suite 1500, 1441 Main Street, Columbia, South Carolina 29201; (803) 253-8290.

For more information on Nexsen Pruet Adams Kleemeier, LLC, go to www.nexsenpruet.com.